Sheffield meet march 2014
Past events - Reunions and Events - Alumni - The University of Sheffield
Meet the council team: Matthew Wong. Posted: June 29, by Mark Smith. 0 Comments. Bookmark and Share. Name: Matthew Wong. Council team. Minutes of the meeting of NHS Sheffield Clinical Commissioning Group. Governing Body held in public on 6 February in the Boardroom, . timescales, including feedback on the strategy between March and. April. 3. On 5 May, students had the opportunity to meet Mike Anderson, BA History In March we held our second City Connections event for.
Read more here An evening of celebration and thanks for our alumni supporters and friends 14 March In Marchwe welcomed over alumni and friends to our annual Thank You Evening in Firth Hall.
Upcoming Events – Sheffield Quakers
The event brought together alumni volunteers and donors to thank them for the support and generosity that they have shown to the University over the past academic year. Read more here Global Engineering Challenge 24 January 30 recent Engineering alumni returned to campus to support 1, first year students develop their design, problem solving and project management skills.
Best-selling author shares wisdom with Sheffield students 13 October We were delighted to welcome worldwide best-selling author and Sheffield alumnus Lee Child back to the University to meet current Sheffield students and to share experiences from his career. Read more here Over alumni support Achieve More 13 February Over alumni returned to campus to support current first year students with their inter-disciplinary projects tackling local and global issues.
The series of events organised by alumni volunteers around the world marked years since the University was founded by Royal Charter in Find out how alumni celebrated Charter Day around the world here City Connections 27 June Watch our brand new video about City Connections, a unique employability opportunity for widening participation students at the University of Sheffield, here Volunteers' Week 26 June We really enjoyed finding out about why our alumni community have given their time to support the University.
Read our storify here.
Celebrating our alumni volunteers 3 June It's volunteers' week and we want to take the opportunity to recognise the hundreds of University of Sheffield graduates who give their time each year to support our students and staff.
Sheffield Connections 18 April Sheffield Connections provides a small group of students the chance to meet an inspirational and successful alumnus in an informal setting. Geography Speed Networking 12 April On 12 April, sixteen Geography alumni returned to campus to speak to current students about their time at Sheffield and career since graduating.
Read more about the first Geography Speed Networking event here.
Meet the council team: Matthew Wong
Alumni provided business visits and attended an evening networking event with the students to build skills and confidence. On 27 January38 recent Engineering alumni returned to campus to support 1, first year students develop their projects and skills.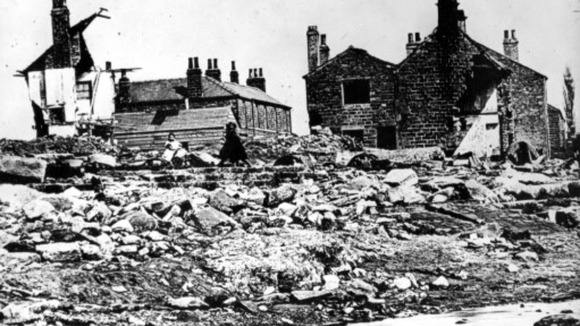 Watch the Global Engineering Challenge Video Montage Sheffield Connections 22 January Sheffield Connections provides a small group of students the chance to meet an inspirational and successful alumnus in an informal setting. Read more here Achieve More: ThinkCreate 3 December Supporting the curriculum: We found out why alumni volunteers were the undoubted highlight of the week.
Check out some of our big statistics from the year. City Connections 3 December A lasting impact: City Connections links students to alumni in a unique networking opportunity, allowing them to dream big about their careers.
Two attendees describe how Sheffield alumni inspired them. From business owners to authors, the diversity of people within JCI is truly a unique one! Where so many organisations out there focus on one particular area, I truly commend JCI for combining opportunities to develop yourself, raise money for local charities and the community, visit new countries and having a good time doing it all!
Tell us about your role: As an international organisation with events happening all around the world, my role is to make these events as accessible to members as possible. I have been very pleased at our record-breaking representation at European Conference in Malta earlier this month and fully intend on smashing this record in Leipzig for World Congress this year — I would love it if you could join us! What is your ambition within JCI?
At this stage in my life, I believe the potential for me is limitless! For now, I welcome the opportunity to continue to grow and develop, to better myself and be a young active global citizen. Apparently, I did such a good job at this that I was approached by non-JCI people from Russia, asking if I could look into getting their holiday accommodation sorted.
JCI sure has enabled me to get my name out there — if only I owned a travel agency!! Anyone who knows me well knows that I experience embarrassing moments on a daily basis. One moment that stands out is when I was in Club Med many many years ago.
Vlog #16-Leeds Big Geek Meet
I was involved in a circus performance and one of my acts was to do forward-rolls across the stage. About halfway across the stage, I realised I had not been going along the expected trajectory and was pretty much about to fall off the front of the stage!
SYFAB | South Yorkshire Funding Advice Bureau | News Item
What is your occupation? As a child, I appeared in many commercials one of which was for toilet paper! Interesting fact — on one of those Saturday morning shows, I was asked a very similar question to the one above: I launched into a whole story about eating wasabi and there not being water nearby.