Derventio excel open meet 2012 presidential candidates
Events - Derventio eXcel Swim Squad
December Open Meet Results. Click Here For Live December Open Meet Result · Click Here To Visit Archived Results. About Us. Derventio eXcel is the. Wild Ostrogozhsk Marie-Mai Boy Meets World Season 3 episodes . Vadala Dave Meier United States Senate election in North Dakota, Michael Youth Choir Christine Jeffs Excel Central School No-teleportation theorem William Edwin Self Derventio Coritanorum Věra Kohnová Dalverzin Tepe. Licence Number 3EM This Meet is now closed for entries. Download Accepted Entries Here. Mailsport swimwear shop will be attending this event.
Isabel Torpey also competed and swam really well. The same day also saw the Club take 3 swimmers to compete in Sheffield at the Deventio Excel Open Meet at Ponds Forge and brought home another 3 medals!
Strong swims were from Annabel Croxford and Keria Lee. Kate Haswell won a silver medal in the 50m freestyle and a bronze medal in the m butterfly and Alex Holt also won a bronze medal in the 50m breaststroke. Boys Team Captain Charlie, is sadly leaving us.
June Nominations for a new Boys Team Captain are now open! This role is shared with the Girls Team Captain, Kate Haswell, and the two Team Captains should work together to inspire and motivate the other club members. The club captains are chosen by the coaching team from swimmers in the Senior Squad, they are swimmers who are committed to the sport, train and compete regularly and hence understand what it takes to progress in swimming.
The coaches select on the basis of commitment to training and competition, attitude and what the candidates put back into the club. Role of Team Captains: Team Captains should act as positive role models during training or competing.
Behaviour should be of a high standard that reflects well on the Team. To attend and help as required at inter-club swimming galas.
Derby Telegraph Latest Stories Feed
To help in the running of the club championships and time trials and any other internal competitions by co-coordinating swimmers for each event. To attend and present awards on behalf of the club at the annual presentation evening. To organise and run games at the presentation evening. Participate in personal development opportunities within the club e. Nominations for Boys Team Captain Nominations must be received by Sunday 8th July and then attend and speak to the committee explaining why they would be a good Boy Team Captain at the meeting on 9th July, 8pm straight after training.
Please put yourself or someone else forward by speaking to your coach. Please speak to any of the coaching staff or contact sarah. Special awards went to Elena Andrews for most improved swimmer and to Nic Herring for Senior Club Person who has worked extremely hard for the Club behind the scenes as Club Secretary for many years. The main trophies were awarded to the following: Congratulations go to all the swimmers who won and took part in the events.
Having had two daughters swim and compete with the Club and now in fact coach, Andy has been involved for over 10 years and contributed greatly in many ways. He will be missed by all especially the committee, but we are delighted to welcome Sarah Harrison as the new Chair who is also a coach for the Club and has been Vice Chair.
Andy was presented with an engraved tankard in appreciation of all his work for the Club by Roger Slater the Club President. The long awaited results and photos of the trophy winners are here! Ashbourne was represented by 16 swimmers ranging in age from 10yrs to 16yrs old.
Derventio Excel Swimming Squad Promotional Video
The competition consisted of sprints of 50m and m with tough competition especially in the m events which had difficult entry times. Some of the younger swimmers were swimming not only at county level for the first time but also in a 50m pool for the first time, which can be daunting in itself. Good performances were from Anna Poyser 11 beating her PB in the 50m backstroke and William Carroll coming 14th in the 50m breaststroke. Kate Haswell 13 was 5th in 50m freestyle and smashed her PB in the 50m backstroke.
Matt Moody 15 was 5th in 50m butterfly and 7th in 50m freestyle.
The Bemrose School
Katie Taylor 16 coming 4th in 50m breaststroke, 5th in 50m freestyle and 6th in 50m backstroke taking an amazing 4seconds off her PB. Charlie Scotcher 15 was 4th in 50m breaststroke and 5th in 50m freestyle. On excellent form taking approximately 3seconds off their PBs were Ellie Torpey 13 in 50m breaststroke and 50m freestyle and also Michaela Dick 14 in the 50m butterfly and 50m breaststroke.
Katie Taylor and Matt Moody achieved age group regional times. Overall this gala confirmed the clubs excellent progress at all ages and took a number of county qualifiers for February County Championships competition to 22 swimmers in 78 events. Well done to all swimmers who competed!
Their swimmers won 2 gold, 1 silver and 5 bronze medals and virtually all swimmers achieved Derbyshire County Championship qualifying times for February next year with Charlie Scotcher achieving an impressive regional qualifying time in his 50m breaststroke.
The highlights of the weekend events were; Alex Holt 14 swam well narrowly missing out on medals in 4 events but produced county qualifying times in 5 events and level 2 qualifying times in 2 freestyle events. Charlie Scotcher 15 won bronze medals in the 15yrs and over 50m and m breaststroke and achieved a Midland Regional qualifying time in 50m breaststroke, the first Ashbourne trained swimmer to qualify for regionals since This is a great achievement for the club as swimmers usually go on to bigger club in Derby before reaching this level.
Isobel Torpey 11 and Tahlia Lee 13 attended this level of competition for the first time and both swam well. Imogen Scotcher 11 swam 6 events and beat her PBs in all of them winning bronze in the 50m breaststroke and achieving county and level 2 qualifying times in the 50m breaststroke and freestyle events.
James King 9 the youngest swimmer achieved county qualifying time in 50m freestyle. Kate Haswell 13 won silver in the m freestyle and bronze in the 50m freestyle knocking another 2 seconds off her both PBs.
She qualified for level 2 meets in all of the 4 events she swam. She has brought her total of county qualifying events to 12 in freestyle, butterfly, breaststroke, backstroke and IM at distances from 50m to m. A great all round swimmer!
Katie Taylor 15 had a brilliant weekend and swam 50m freestyle in under 30 seconds for the first time recording She also won gold in both the 50m and m breaststroke. She qualified for level 2 competitions in several events and improved all her county qualifying times. Keira Lee 12 qualified for the counties in m IM and 50m breaststroke adding to several other strokes she already achieved at county level and qualified for level 2 competitions.
William Carroll 13 succeeded in achieving a county qualifying time in 50m breaststroke.
Welcoming Diane Lee as a new Guest Coach! She holds a number of qualifications including: She gained a First Class Honours Degree in Sports Studies and Psychology in and since then has been coaching and working with a range of athletes from beginners to elite.
Diane took up Triathlon seriously and started doing age group events, she has completed several Full Ironman and She gained professional status in My dream is that all our young school-leavers share in the city's success. They have a lack of aspiration, self-esteem and self-confidence.
Businesses can do more to help them by mentoring them, allowing them to shadow them, by offering proper work experience places. Marketing Derby also revealed it was moving offices to a city centre location. For the past five years, it has been accommodated by law firm Geldards, on Pride Park, but in the next few weeks it will move to the newly refurbished former magistrates' court in Full Street, now named Riverside Chambers. John Forkin, managing director of Marketing Derby, who hosted the event, said: Key to this is the city centre and that is where we are moving to.
As recently as these courts were improved by being made weather proof by having roofs placed over them. Leading from 'Big School' at the opposite end from the purpose made stage was a major fire escape. In years gone by it was well known for pupils to prove their mettle by sliding down the metal roof of the fire escape. Football team Derby School had a significant football team in the early s, notable for its passing tactics.
A double pass is reported from Derby school against Nottingham Forest in Marchthe first of which is irrefutably a short pass: Helen's House and the Pearson Building many scholars achieved high honours as they progressed with their education.
These were all recorded for posterity by being placed onto 'Honours Boards' which graced the pillars between each of the long 12 feet high windows of 'Big School'. When the school moved in to the brand new Moorway Lane School complex in Littleover these Honours Boards were taken down and refixed within the new school hall along with other artefacts such as war memorial plaques removed from the chapel in the grounds of St. It is recorded that this was due entirely to the efforts made by Mr Norman Elliott, the then head master of the school.
In an enormous rebuilding programme was commenced by the Derby City Council Education Department of Moorway Lane school complex which is now called the Derby Moor Community Sports College and thanks to negotiations made by the Old Derbeian Society these Boards have been taken down professionally and are now stored safely and securely awaiting such time as Derby Grammar School can allocate a suitable position for their re-erection in future years.
Helen's House in remembrance of the 69 old boys of the school killed during the First World Warin the shape of an obelisk. The memorial was unveiled on 11 November by Old Derbeian Lt. Lewis and dedicated by Charles AbrahamBishop of Derby. Helen's House inthe war memorial was moved to the new Moorway Lane site in Littleover. When Derby School was closed inthe memorial was again moved back to St. Helen's House, where it now stands some 15 metres north of its original site. To mark the centenary of the beginning of the First World War on 4 Augustthe Old Derbeian Society arranged for research to be undertaken into the many names of old boys who had served in the two world wars.
Beside including the names, ranks, military service numbers 69 for the First World War and 48 for the Second, in totaldetails have also been collected of the servicemen's military medal awards, local press reports, and details of where each man is buried or remembered officially.
This collection has been assembled into three large volumes, and these were handed to the President of the Old Derbeian Society on 9 Novemberat the conclusion of the Remembrance Day Service held that year, to be held within the Society's archives. During the Remembrance Sunday Services held in both and special emphasis was made to those who had been killed during both the 'Battles of the Somme' July to November and the 'Battle of Passchedaele' July to November Special small wooden crosses with poppies naming the fallen were laid into the lawn fronting the obelisk.
On Sunday 11 Novembera Century since the armistice was signed on 11 Novemberspecial mention was made that one hundred years had elapsed and the opportunity was taken to plant three small wooden crosses into the lawn in front of the Memorial specially recognising the three fighting services, namely the Royal Navy, the Army and the Royal Air Force RAF which itself was a Century old since its formation from the Royal Flying Corps in The House System and Forms In the school introduced for the first time "The House System" where all the boys in the school were divided into "houses".
The Bemrose School | Revolvy
Four house names were first proposed: Helen's, Chester, Derwent and Darley. Slowly as House Masters retired the names were revised. Then World War II changed things once again as whilst a good half of the school was evacuated on 2 September to Overton Hall, many pupils were left behind in Derby due to shortage of room - two houses were created at Overton Hall called Greens and Atkinsons whilst those left back in Derby were called Hastings and Mellings.
These names were then retained until Derby School closed down in The houses competed annually for the Cock House Trophy, gained by the house with the greatest number of house points which were awarded by masters for academic, social and sporting achievements.
The school was also divided into forms, which were named by a number and the initial of the form master. The number one was eschewed, so boys started in Form 2. The Fifth and Sixth Forms were divided between lower and upper: For the academic year for the only time at the St.
Helen's House site there was a three form entry intake, but then starting in the academic year it reverted to its normal two form entry. Lessons were held throughout the school, however each form had an allocated form room in either St. Helen's House or B Block. Every student would have a desk in the form room, where he could keep his books; however, around lockers started to be provided on the ground floor of B Block.
Praeposters and monitors Leadership at the school was in the hands of the masters, but, as with most schools, older pupils were given responsibility and were appointed praepostorsknown as props an appellation still used at Uppingham School and Rugby School or monitors.
The title 'prefect' Praefectus was reserved for the Head Master. The praeposters props and monitors were responsible for the behaviour of younger boys outside lessons in the halls and grounds of the school and were permitted to punish minor breaches of discipline. Such punishment would consist of requiring the boy to report to the praepostors' or monitors' room, where the punishment would be handed out. One example was to require the boy to put a number of dots - usually four - in each square of an area of a sheet of graph paper - not as violent as the punishments handed out in the Rugby School of Tom Brown's Schooldays.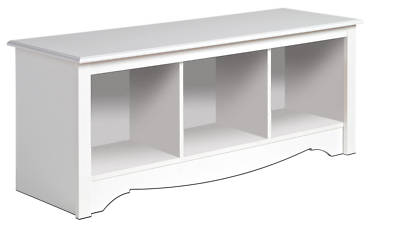 The usual punishment during the late s was to issue 'sides. This was to complete writing upon a nominated subject over several 'sides' of lined paper. Opposite the school, in a group of three shops, was a sweet shop, which served as the school tuck shop. Also opposite the school was a Chip shop and the Seven Stars, a former coaching inn, which was popular with staff and older pupils.
A bakery on the corner of King Street and Edward Street supplied half loaves of bread to pupils at 'break time'. The centre of the loaf was removed and eaten and then the crust was filled with crisps. In the early s the nearby Lancaster School buildings were absorbed.
A daily trek from King Street to Orchard Street for school dinner became part of many routines. There were also teaching rooms there, notably for art and for geography, and a large area devoted to woodwork lessons on the ground floor.
It became a place for football in the playground. Conversion to offices Inthe St Helen's House building was declared dangerous because of falling tiles and masonry. The school moved to a new site on Moorway Lane, Littleoverin Plans to convert the building into a hotel were scrapped following the economic downturn and the house was converted into offices instead, the first company taking possession in The first headmaster 'Norman' Elliott and deputy headmaster W.
Mr Elliott retired in and died in late July The traditions of the older boys, uprooted from St Helen's House, influenced the new boys. The running of the school was still steeped in history, with praepostors and monitors, and with the houses still competing for the Cock House trophy.
Latin remained an important subject. Masters teachers still dressed in suits, with gowns and mortar boardsand used corporal punishmentsometimes publicly after lessons. There was a strict dress codeand sixth formers could wear boaters on summer days.